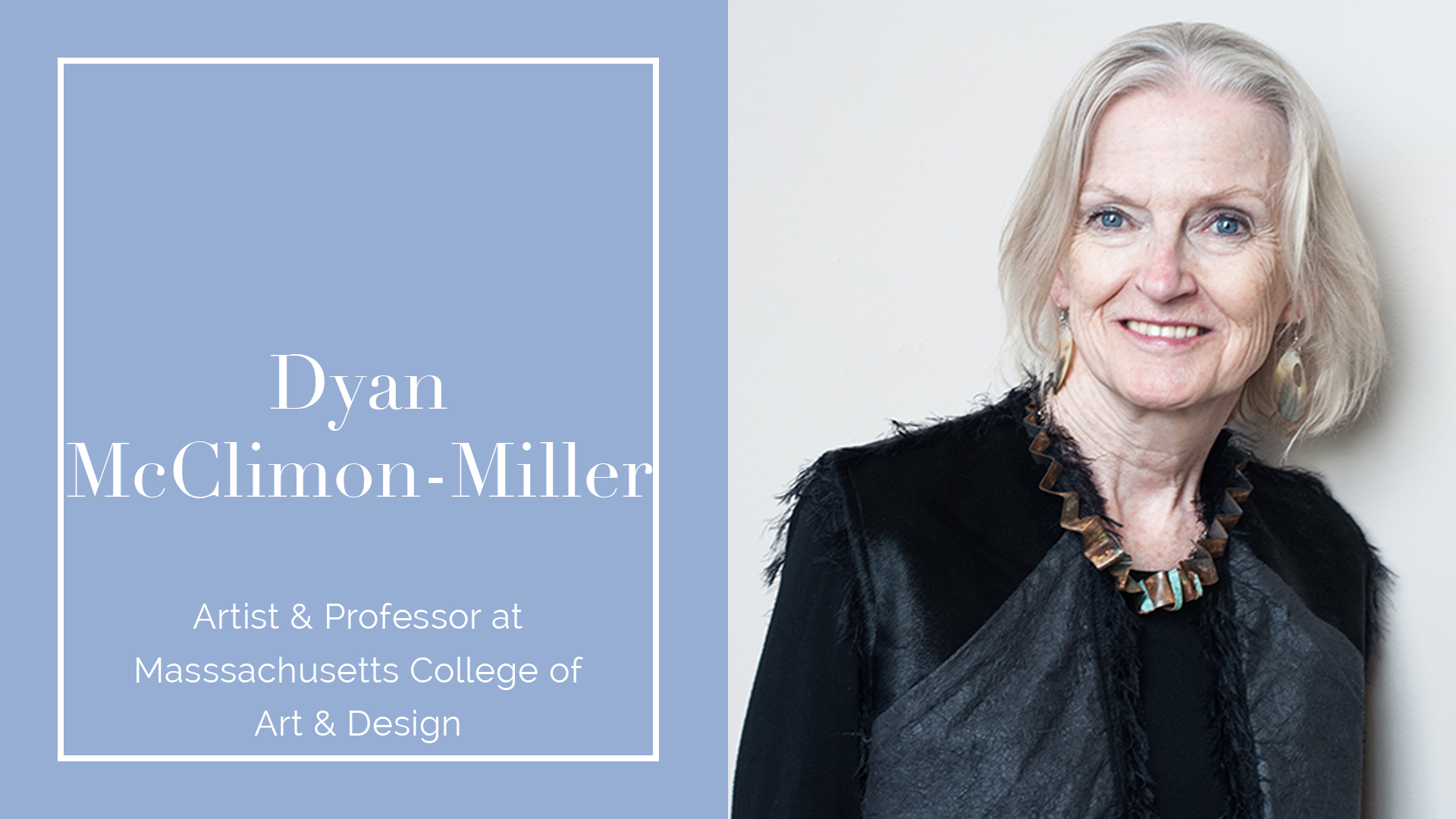 Watching Dyan with her students at MassART is inspiring. Why didn't we all have teachers like this, as engaged as she is? "You know what keeps me young? What fulfills me the most? Teaching students to do what I love, hoping they will love it too!" Dyan's fine art career pursuing works on paper, making paper, has spirited her across the country. But her true love is teaching her wondrously talented students at Mass College of Art and Design. "Paper making is messy – it takes you back to your childhood."
"You're never too old to have a happy childhood."

Dyan enjoys getting messy and encourages her students to do the same as they work with paper pulp. She is a wonderful mentor to her students. She cannot pass a student without reaching out to ask how their current project is coming along, or how their internship is going. Youthful, full of mischief, Dyan enjoys what she is doing right now. Her advice is simple: "Play nice." "We need to be supportive of one another." "Follow what you are curious about.